What is Graphic Design
Graphic Design has become one of the most important aspects for every almost every business and it's the backbone to get succeed. Because graphics can be anything like images, videos, banners, posters, and much more that catches our attention and attracts people towards products of a business or brand.
This is something which lays a long-lasting impact on people's mind. For example, I order something online or I buy something let say an expensive wristwatch-like Rolex. So, how do you feel when you get impressive booklets and accessories with amazing designs on it. Would you like it if you get a poorly packed box for an expensive watch? Of course, you won't like it. If we paid a big amount, we expect everything to look premium, and design is something that turns things into premium feel. Just think about a movie teaser on which you get attractive graphics which turns you to go and watch that movie. On the other side if we see a plain teaser with simple text which could be move name but no graphics on it, then nobody is going to like it and gain the attention of the people to watch movies.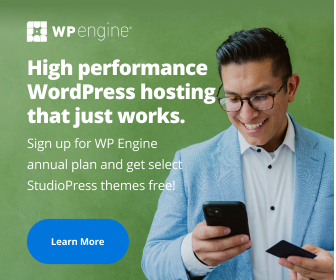 Design value for brands and businesses
I hope you are getting an idea of what I mean behind these examples. You have seen that there are lots of promotions going on for big brands like Apple and Microsoft and so on and they are using graphics to advertise about their products and their quality. Ultimately every business no matter if it's small or big, everybody relying on graphics to advertise. In the old times, people used to give advertisements via TV and newspapers but nowadays it has become so vast and you can do advertisements via the internet easily with even a low budget.
Job for Graphic Designers
This is an era of graphics and the jobs are unlimited for graphic designers. There is an ever-growing demand of graphic designers for every business.  If you wish to make money online then you can leverage this opportunity and change your fortune. Now, this is your turn to become a graphic designer and make money online.
Designer's categories
Being a graphic designer your job will include designing logo, print headers, banners, posters, website design, illustrations and product interfaces, and much more.
You can decide which category you would love to choose and then start working on that which can change your life. Remember, you have to be loyal towards yourself before you start doing this. Reading good lines and start dreaming isn't enough and won't get you anywhere. First of all, you have to change yourself and become honest towards yourself. If you are making a promise to yourself then you have to keep that and only then you become a person who keeps his/her words. This is the only mantra to make you successful and then nobody can stop you to get succeed. promise yourself and start working honestly as this is not going to be a cup of team and you have to work hard.
Who should start this?
The people who are really good at paintings and designs and arts as well, they should go for it and they can turn their hobby into their passion and take it as a career and stop a life where you spend hours on a boring job and become your own boss,
What are the skills required to get into this course?
One has to be passionate and creative and have the imagination to think about unique designs.
Understand the trend and styles which attract people in the market.
You should have the ability to create designs as per the requirements of the product and brand.
Ability to turn designs into a digital format using software like Adobe Illustrator and Adobe Photoshop and many more.
Learn to manage the time and finish projects in deadlines. Have the mindset to work within the budget.
How to get online jobs?
You can start earning from freelancing websites where people post projects and their budget and timeline for their projects.
Create your profile on these websites and you can place bids and get your projects and then complete them as per the given deadline which will get you money as well as good rating if you do a fantastic job. By the time passage, you gain trust on these platforms and earn a lot and it increases your ranking. It brings in lot more projects and then you can start working as a full-time freelancer live your life with your own rules and work according to your own time.
I would suggest you create your own personal portfolio with the best of your designs which is the most important thing to get more projects. You can start with a WordPress website which is easy to use and you can create your portfolio. Put up all your designs and your contact details and your qualifications. You can use your skills of expertise like Adobe Illustrator, Photoshop, InDesign, and so on.
Portfolio lays a great impact on clients and you can create a basic free portfolio on many sites but getting your own portfolio with your own domain name is what I would recommend which shows your passion and professionalism. You can get hosting and domain from one of the sites suggested on this platform and managed WordPress is the best solution for you. Get a domain with your name which is key to success for portfolio and helps a lot to get more projects.
Here is a list of websites where you can get graphic design jobs:-
Fiverr.com
upwork.com
freelancer.com
99designs.com
envato.com
coroflot.com
dribble.com
behance.net
designweek.co.uk
designjobsboard.com
How much can you earn with graphic designs?
I know this is the very first question, which could have struck your mind. So, I have an answer that there is no limits on earnings. You can earn even $1000 for a single logo design. There are people ready to pay even $1000 for a single logo however it has to be unique. It should be eligible for a big price that means your creativity will get you that amount.
An entry-level graphic designer can earn $20-$40 /hr. Once you are an intermediate designer then you can expect $40-$65/hr.
Being an expert designer, you can earn $70-$100+ per hour and that is possible only when you have great reviews and ranking. You have experience and a number of projects done. Get a portfolio site built to showcase your designs which build your reputation when you place bids. The client can see your previous work and offer you a job. Always keep your best designs in the portfolio to attract clients. If possible, keep reviews posted on your portfolio from previous clients.