YouTube is one of the biggest online video-sharing platforms. It started on 14 February 2005 in San Mateo a city in United States. Google bought the site in November 2006 for US$1.65 billion. Now  YouTube operates as one of Google's subsidiaries. They get 30 million visitors per day and 300 hours of video are uploads every minute. Over 5 billion videos are watched on YouTube everyday.
The highest-paid YouTubers of 2019
Dude Perfect – $20 million.
Anastasia Radzinskaya – $18 million.
Rhett and Link – $17.5 million.
Jeffree Star – $17 million.
Preston – $14 million.
You guys can also seize this big opportunity that YouTube provides.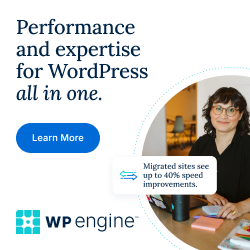 Who Can Start A YouTube Channel
Basically anybody can start a YouTube channel but this is best suitable for the people who loves to create video content or they have ability to share their skills with videos. They can share their ideas and skills with help of YouTube by uploading their videos or tutorials. People who love to create videos and like to shoot documentaries or short films or people who shoot videos as a hobby. They can use YouTube as an income source by sharing their videos.
Skills Required To Earn On YouTube
The people who have ability to create videos using softwares or record videos using their smartphones or DSLR Cameras. Their content should be unique and has something that attract people to watch their videos. Viral videos are the one which can take your channel to the heights of success and bring millions of views which is the key of success on YouTube.

How To Start A YouTube Channel
It takes just few minutes to start a YouTube Channel and you need to visit this link to create your channel.
General Tips For Starting A YouTube Channel
While starting a YouTube channel the main thing to focus is the theme of your channel which means what will you show on your channel. Is it going to be about travel videos or any tutorial about creating websites or you are going to do reviews of mobile phones.
For example you create a channel about latest smart phones and do comparison and reviews and help people to decide whether they should buy a specific smartphone or not.
Does it sound interesting to you? You can choose any theme as per your hobby or interest and make sure you have thorough knowledge about the topic you choose. Watch channels which have similar topic and videos and you can check their video views to see how famous this topic is and how many people are interested to watch such videos because traffic is the ultimate goal behind this whole process to be successful on YouTube.
You should have unique content which is the key of success. Cover things which people can not find in other videos. Read all comments on your videos and see f you can bring something unexpected for your audience that can make your video viral.  Find out what is best part of your video which people like the most and how you can improve it. Try to find the reason behind the mostly watched videos of your channel.
Keep an eye on your competitors and keep your uniqueness which will differ your channel from them. Always try to do better and better each time you create new video and new one should be better than previous one which shows improvisation. Do some experiments which is key of success in the competition. It can catapult you way ahead of your competitors. Think about collaboration with other people.
How to Monetize YouTube Channel
Now you might be thinking that how your videos will make money, right? This is very easy, the more views your video get, the more money you'll make. You'll have to enable video monetization option in YouTube channel settings.
Before that you need to create your Google Ad sense account  and get it approved and connect it with YouTube Channel. Adsense shows the google ads on your videos for which you get paid.
How to Link YouTube with your Adsense Account
In order to make money from your YouTube channel videos you need to connect your channel with google adsense and here is the link to
Connect Google Adsense with YouTube Channel
Once YouTube will approve your application then you'll get an email to accept the terms and conditions and you need to check that email and finish with instructions. In this email you'll see Tutorial Completion and Contract. Click on it and accept terms and license and then you'll be taken to a page to login to adsense account. Use your adsense username and password.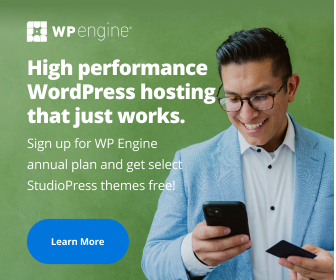 Granting access to YouTube from Google Adsense account
Login to your adsense account and check alert, "You have requested to use AdSense on a partner website. In order to earn revenue on their site, you'll need to grant them access to your AdSense account". Click on review account access and grant access to YouTube.
After completing all the above steps, you will get an Email  to verify the access of  YouTube to adsense account. Once you approve it, it will take some time before Adsense ads will start displaying on your YouTube uploaded videos.
This is all for the YouTube channel guide and video monetization. I hope you liked this article and do let me know if you have any questions or planning to start a channel soon and needs some help from my side. I would be glad to assist in this as much as I can. Please help me by sharing this article if you really liked it and ask your questions via comment and connect with me via my email deepak@nowearn.online