I have seen that there are so many people who are making money by podcasting.
The trend of audio-only content has increased over the past few years and to consume this type of content the podcast is the best way. There are so many people who already opted for this and making money doing podcasts. Over the past few years YouTube, Netflix, and other video content platforms have become famous but there is an essence that people are looking for something new where they can make good money as YouTube and Netflix and other platforms have huge traffic and competitions is so big on these famous platforms so, people need something new where there are low traffic and low competition. So, podcasting is one of them and you should start it as soon as possible.
What is a Podcast?
An audio file can be an interview done by the author or it can be an episodic series of spoken words digital audio files which people can download on their personal devices to listen at any time.
There are so many applications and podcast services in the market which people can use to make a queue of their favorite podcast and then listen to it as per their convenience.
You can do podcasting for yourself or if you have talent then you can do it for other businesses as well and make money doing this.
Who can start podcasts?
People who love to talk and can explain things with their speech. A good speaker is a great fit to start a podcast.
If you have any idea or any skill which you want to teach to the people and make money then you must try the podcast which is a trending way to teach online and earn money. You can make a series of episodes just like classes for a course and then make them paid or make them available to download for free which can make you famous and you can gain popularity and you can also earn with Ads running on your podcast series episodes.
Skills required :
In-depth knowledge about the topic or course you are going to teach via Podcast. Always get ready to answer the questions which come across when your listeners would like to ask you.
One must have the knowledge and ability to describe each and everything about the topic with logical reasoning.
You should have confidence while recording the podcast as nobody can see you but your voice is the weapon and your face which impresses people and help you gain the popularity and encourages you to record more podcasts.
Learn to edit your recorded podcast using professional software like Adobe Audion which helps to make your podcasts more attractive with music and intro and outro music.
Software Required:
Here I am giving the names of some software which are best and top software in 2020 but there are a lot more and you can try to search about them on Google or YouTube.
1. Adobe Audition :
This is one of the best software to do Professional-level audio editing, and recording audio files like podcasts. You can get it from Adobe official site and get the things lined up for your new venture.
2. Skype:
Best VoIP Podcasts software in case of the interview when guests and hosts are at different places. Skype is a free tool allowing guests to call into the podcast session over their phone or computer while allowing hosts to easily record the call and podcast at the same time.
3. Cast:
Best Cloud-based Podcast Software. It is browser bases tool to record, edit, and publish your podcast and no need to install anything on the system. It's also very good when it comes to prices as it costs around $10 to $30 a month.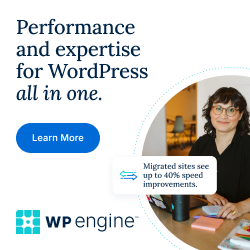 4. Audacity:
Best Free Podcast Audio Recorder & Editor and it's free since it was launched in 2000. It's available to install for free on Windows, Mac, and Linux.
5. Open Broadcaster Software (OBS):
It is a free Live streaming Software. You can also record live video versions of your podcast interview. OBS is completely free to download, install, and use.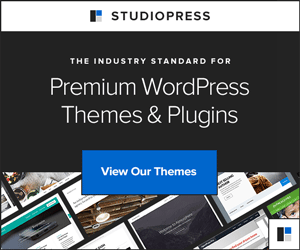 6. Hardware required:
Make sure you have a good mic to record the podcast because it will be the voice quality that will make the difference. Search on Google about the quality Mic available for recording audio.
Steps required to create a Podcast:
1. Write a script about the topic. Prepare outlines about the content and things you are going to discuss and share with people in your podcast. Make sure the content is easy to understand and has meaningful examples to make things clear.
2. Record your podcast and make sure there are no issues with a recorded audio file like background noise or any other type of noise in the recorded podcast. Make sure you choose a peaceful area for recording your podcast.
3. Edit your recorded podcast with the software we discussed above and add the suitable music and intro and outro to make your podcast stand out among others.
4. Upload podcasts on your personal website or different platforms like iTunes or Google Podcast services.
Podcast Hosting
In order to host your recorded podcast, you need storage like web hosting. There are so many companies in the market that provide you with the best and affordable hosting for podcasts however, after using a couple of them, my experience was great with Podbean Podcast hosting. You can try any one of those if you want to but I personally recommend Podbean which is being used by my clients as well. You can check the PodBean Hosting plans here.
You have options to monetize your podcasts with this hosting plan which I think is a great feature because we all want to earn money with podcasting, then why not try this?
How will you earn with your Podcasts?
I was wondering by now, everybody who is reading this article should have become curious to know that after doing this hard work how can we earn with podcasts. This is one of the trending methods to make money online. You need to monetize your podcasts with Ads just the way you do on YouTube with video monetization.
How To Monetize Your Podcasts:
1. Sell your podcasts: You can sell your podcasts on your personal website and different podcast platforms to earn handsome money. Podcasts have to be interesting and impressive enough to make people buy it. You just need to develop the skill that how to refer a product and make people buy it by explaining it's benefits to your audience.
2. Google AdSense: Insert commercial Ads into your podcast and make a lot of money as a commission. Google AdSense is one of the greatest methods to monetize your blog/websites. Podcasts with a big number of listeners can attract advertisers. They can offer you thousands of dollars to do advertisements in your podcasts for their brand. Sounds great, isn't it? Now you need to get AdSense approval in order to run google ads on your blog, but if you don't know how to get AdSense approval, then check this article for Adsense Approval
3. Affiliate Marketing: It is one of the best and one of my favorite methods to make money. Through your blogs/websites and YouTube Channels, you can refer to affiliate products and as a result, you earn commissions for that. Let me tell you in brief that this is very simple and easy to use method to monetize your blog, however, If you don't know about Affiliate Marketing then you can read this Ultimate Guide For Affiliate Marketing
I hope you liked this article. If you have any questions, feel free to send me an email and let me know if you want me to write an article about any specific topic. I'll do my best to bring more interesting and beneficial articles in the future.
photo credit to Keith Pitts at keithmelissa.com