Start A Blog
Writing a blog is one of the easiest ways to earn money online while staying back at home. Unlike going to the office and spending around 8-9 hours every day, you can start making money from home. You can work anytime during the day as there is no time limit to write a blog. It just requires creativity and quality content to make a difference in blogging. If your content is good enough to grab the attention of the audience then you can make millions with blogging.
Points To Remember
Remember, blogging may take so long to get you to a place where you will start earning. It's not a one day, one week, or one year process to be a successful blogger. Sometimes it takes only one or two years or maybe 10 years for your blog success. First, you should start it slowly with quality content and when it starts giving you some income then you have to spend more time doing this so that you can make more money. Useful for the people who love to write articles and like to share their knowledge with the world.
Skills Required for Blogging
One must possess a passion for writing quality content and the ability to express their knowledge in the simplest way so that other people can learn it easily.
Time Requirements To Start A New Blog
It all depends upon the person's ability. If you are an expert then you can start within an hour or if you are a beginner then a day or two would be enough.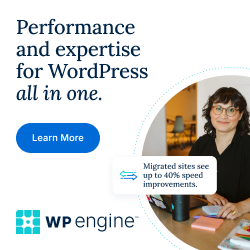 Sources Required for A Blog
Domain :
When you start creating your own blog then the very first resource required is a domain name and this is the most important aspect f a blog. You may spend a couple of hours or even days thinking about the domain name because this is the face of your blog. Don't just pick a random name because the domain is the main key of success for your blog. You have to choose it according to your niche. For example, if you are starting a fashion blog then your domain should be something like fashionguide.com like this. It should not be like glentch.net because it does not show anything related to your blog.
Domain helps a lot in SEO for your blog because if your domain name contains the keyword of your niche then this will do wonders. If people search about the keyword related to your niche then it increases the chances of your blog to appear in search results.
Hosting:
Hosting is also one of the main aspects t be taken care of while selecting one for your blog. I know everyone wants to buy something which is cheap and best in performance. Yes, I have the same feeling, however, I am also very much concerned about my blog performance and it's data safety so I can compromise with price but not with quality and performance. To be honest, sometimes I choose a product which bit expensive but great in terms of quality and performance. So, here my point is that you can search around for various hosting plans but I personally recommend a few as per my experience with all of them. Being a freelance website developer, I have experienced almost every hosting product, either for myself or my clients. So I would recommend only what I have used myself. 🙂
I am going to an article on the best hosting in 2020 and there I'll choose the best one that I suggest personally.
Theme:
The theme is also the most important part of a blog. Because this is what will showcase your creativity. It has to be attractive and look and feel should be amazing so that the visitors feel excited while visiting your site. The navigation and each accessing any link or tab on the website are all related to the best theme. To be frank, I never stay on a site for more than 2 minutes if it is badly designed because I feel if the author does not know about the personality of the site then he can't deliver the best content.
Just think about a marriage function or a place you are going to visit and if you see an ugly environment and scattered things then you would never visit that place again. Similarly, if your blog design is ugly then nobody is going to visit again. The theme is the soul of your blog and it has to be something that attracts people to stay and make a visitor feel that this is an amazing site and they should explore the site more.No matter if they just want to check the entire blog functionality it keeps the visitors on your blog for longer and in the meantime your chances of getting a sale via affiliate or AdSense revenue increases.
So choose a theme wisely and I know there are so many free themes available but they never work for the long run. If you are choosing blogging as a life-changing opportunity then please invest some money and buy a premium theme. Envato themes and elements are one of my favorites and I'll also write an article about the best themes and plugins for WordPress
Selecting Niche For Your Blog
Always choose the best fit topic for your blog. This means if you have good knowledge about technology then you can start a blog about technology. If you have great hands-on photography then you can go for a blog about photography.
Use your best experience to grab the attention of your readers. Your content should be very unique crispy clear so that your users would consider you as a mentor.
Always listen to your readers and try to resolve their issues. Reply to their emails and comments constantly.
Devote yourself to your blog. Love it with the core of your heart, because if you do so then others will also.
Never criticize others' blogs, because you will be facing the same if you do so because if something goes around it comes around.
Always be open to collaboration with other creative people. You will always meet some inspiring people with core knowledge.
How Will Your Blog Make Money For You?
So friends this is the most awaited question in everybody's mind that how a blog can make money?
Yes, this is super easy. There are many ways to earn with your blog, I will describe it below:-
1) Google Ad-sense :
This is a simple way. If people will click on the ads which are displayed on your blog then you will get paid for that by google. For that first, you need an ad-sense account. Once it is approved, then there is one more condition that is required to be met. Your blog should be at least 6 months old and it should have quality and unique content then the only google will consider your blog for ads. If you need any help regarding, how to make an ad-sense account and how to get your website approved for ad-sense, please send me a message on ernikz007@gmail.com or send your query in the comment section.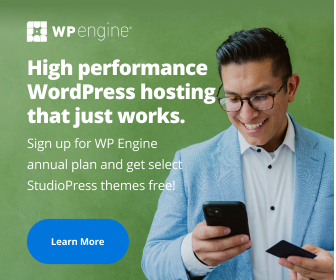 2) Affiliate Marketing:-
Another way to make money through your blog is to display products of some brand or organization on your blogger for which you will get handsome commissions if a user buys and product or service through your blog link. This is very simple, you can sign up for some affiliate products and websites like MaxBounty, Click-bank, and Amazon which offers affiliate programs. Once you join their partner programs, you promote their products on your blog somewhere in between the pages or articles. Once a product or service gets sold, you get commissions for that. There are people who are making millions by writing blogs and promoting products on their blogs. So it's your turn now. Turn your free time in creativity and become a rich person by simply writing blogs.
You can read a complete article on the MAXBOUNTY AFFILIATE program here as I have written a complete article on it.
I hope you enjoyed this post and please share it with your friends. If you guys need any help regarding affiliate marketing also, you can send me a mail on deepak@nowearn.online or send me a message in the comment section here.
If still you need any specific help regarding this post, feel free to ask me in comments.
Thanks.