Affiliate Marketing Business in 2022
Do you know what affiliate marketing is? If not, then I'll explain it in this article. If yes, then you might be thinking that how to start affiliate marketing to earn money asap, isn't it? Well, I know everyone wishes to earn money quickly and Affiliate Marketing is one of the biggest platforms to fulfill that wish. Today we'll learn about affiliate marketing.
What is Affiliate Marketing?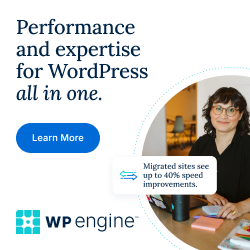 Affiliate marketing is one of the growing verticals in the internet world.  In the affiliate marketing business, you need to promote products of some brands and you get a handsome commission for that. It is a marketing arrangement by which an online retailer pays the commission to an external website or any other platform like a podcast or YouTube channel for traffic or sales generated from its referrals. In simple words, you need to promote different products related to different brands on your blog or YouTube channel. You can also promote via email marketing and social media platforms. You get a commission with each sale referred by your affiliate link.
There are so many ways to do affiliate marketing on the internet. You need to choose one of those methods that work for you. In this article, I'll teach you what are different ways to start with affiliate marketing that I am also using and how you need to promote them.
How To Start An Affiliate Marketing Business
Today I am going to share all the important things required to start an affiliate business. You need to read them carefully to get success in the affiliate marketing business.
These are some basic steps you have to cover in order to get started:-
Become An Affiliate: Join Affiliate Programs
In order to become an affiliate, the very first thing is to join the affiliate program to become the affiliate of different products which are high in demand. You can join the affiliate programs through a direct affiliate program or through an affiliate network program. The main difference between a direct affiliate program and an affiliate network is either join the affiliate program directly with a brand like Fiverr from their official website however you can also join an affiliate network like MaxBounty, which provides services to promote many affiliate programs. The benefit of an affiliate network is it can provide you with different campaigns of different products you can promote on your blog or website. You have to learn the difference between affiliate networks and direct affiliate programs.
Make sure you choose products that you talk about on your blog or YouTube channel. You should have knowledge about them and have the capability to explain their benefits. If you choose something which is off-topic then it becomes hard to earn with that product. You have to write articles and reviews around those products and ultimately there should be a point where you can refer to that product confidently. Only then sales will come.
Promote Your Affiliate Products
A blog: Promote the products on your personal blog and write about their benefits and usage. When you write an article then your article topic and story should be around the product so that you can finally refer a product to a problem. You need to explain how this product will help the readers to solve their issues. Don't have a blog yet?
Learn about creating your own blog in 10 minutes here: How To Start A Blog
An Affiliate website: Create an affiliate website where you can write reviews about the products and offer coupons for the sale purchase of the product. You can write about the Pros & Cons of the product and do comparisons between them. For example, you have a website that is about the best hosting platforms. You explain about each hosting provider and then refer to the one you suggest and get commissions for it. For example, you have an affiliate account with BlueHost and you suggest their hosting for WordPress. Check out Maxbounty Affiliate Program
YouTube channel: Create a YouTube Channel and then refer to the products and earn handsome commissions for that. If your channel is about mobile phones then you can do reviews and comparisons of different brand phones and refer to the one you have an affiliate account with. If you don't have a channel yet then you can read my other post about
          How to Start A YouTube Channel
Podcasting: Start a podcasting channel and make sure your podcasts are interesting. When people start showing interest in your podcasts you can start referring products. Start monetizing your Podcasts with the products. Tell your listeners that you are personally using it and why people should go for it, like the best microphone for podcasting and recording software. Suggest the best hosting for podcasting and make sure you are an affiliate for the product you are suggesting. You can learn about podcasting from my other article.
Social media: Now social media is one of the biggest platforms where you can get most of your traffic. A big number of people stay active on social media and you can take a big advantage of that traffic. Share your products in Facebook groups and Instagram posts. Share the story on Twitter.
Selling A Product
This is the most crucial part of your affiliate business where you will get the actual benefit if you do it right. You can pitch a product via your blog post or your YouTube video. If you have a website or podcast then you can pitch the product accordingly. Just think that your product should be something that will help people or there is any discount or deal they would love to go with.
Link Building To Products Landing Page
Finally, you need to build up links to your product's landing page. Most of the affiliate programs provide links and banners for their product's page. They also provide a tracking code for the visitors who click on your links. When your readers click on that link they get navigated to the product's landing page. When they buy the product you get commissions for that.
I hope you liked this article and I am eagerly waiting for your feedback via comments send me an email for any query.
Please share the article with your friends and share it on social media platforms to spread the word.